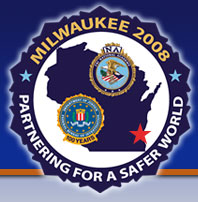 Welcome
Chief Anna Ruzinski - Menomonee Falls Chief of Police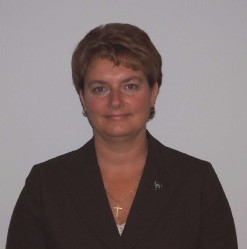 As chairperson for the FBINAA 2008 Conference, I would like to personally invite you to attend our conference in Milwaukee, July 26 through July 30, 2008. The committee has been working diligently to ensure the conference offers some of the best and most current training available to law enforcement today. The theme for our conference, "Partnering for a Safer World," will focus on public/private partnerships and the reality that law enforcement cannot do it alone.
We would also like to show you all that Milwaukee and Wisconsin has to offer! Milwaukee is known as the City of Festivals, so it is fitting that our President's Night will be held at German Fest. You will have an opportunity to discover the rich German heritage of Milwaukee while enjoying great food and entertainment. Family Night will be held at our world class Milwaukee Public Museum where you'll feast on international fare while exploring the rain forest, walking the streets of Old World Milwaukee and visiting the live butterfly house. Bringing the family won't be a problem. During the conference, there will be a kids' room where kids can get a break from their parents and play video games, do arts and crafts or just make some new friends.
In keeping with our conference theme, what better public/private partnership could there be than Harley-Davidson and law enforcement? Harley-Davidson will be hosting our Ice Breaker event at their new museum that is yet to be open to the public. It will be a celebration of birthdays for both Harley-Davidson's law enforcement bike and the FBI. Both will be 100 years old in 2008. If you're a rider, join us in a regional tour that culminates with a grand entry into the museum Saturday evening. This promises to be a great way to kick off the conference.
Some events may be limited in the number of attendees we can accommodate, so register early to ensure you will be able to take full advantage of all the conference has to offer. We look forward to seeing you in Milwaukee. Milwaukee will be great in 2008!
Sincerely,
Anna M. Ruzinski
175th Session
2008 Conference Chair